Welcome
to
DigitalMarine
the online companion resource for the Schmid Training Course
The DigitalMarine project is the fruit of a partnership funded by the Erasmus+ programme, uniting six universities with the objective of developing an online distance learning platform dedicated to the use of marine model organisms in life sciences. This project was conceived as a companion resource for students taking the Schmid Training Course (STC), a Master's-level marine biology practical course in Roscoff (Brittany, France). While it has been conceived as a companion resource for students in the STC, DigitalMarine is also intended for use by any person interested in learning more about these model organisms and their role in research.
This platform contains twelve modules, each with a variety of learning materials available such as video lectures, virtual labs, animations, interactive diagrams, interviews with researchers, and scientific literature. The site aims to provide a more autonomous and differentiated learning experience for students at the Master's and PhD level, and to promote an active learning experience in the STC through flipped classes and blended learning.
Partner universities
Below are the universities that contributed to the creation of the DigitalMarine project.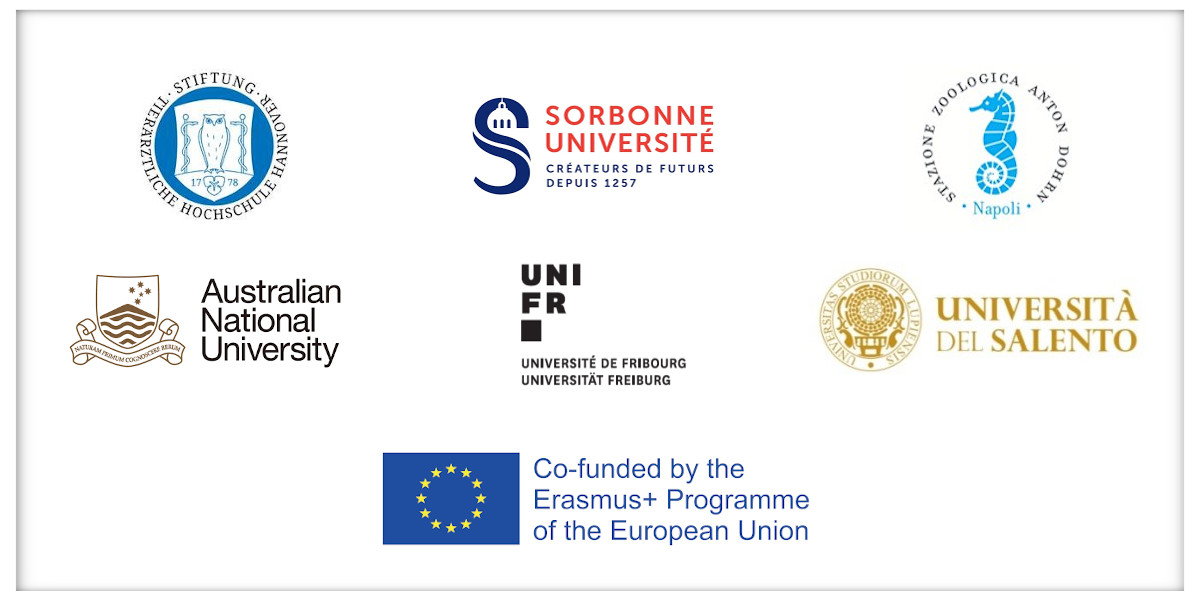 Past Schmid Training Courses
During the creation of DigitalMarine, we were able to attend two sessions of the Schmid Training Course: in 2019 in Roscoff, Brittany, and in 2021 in Naples, Italy. For a sneak peak at what the in-person, hands-on component of the course looks like, check out the following videos.
Schmid Training Course at the Station Biologique de Roscoff, 2019
Schmid Training Course at the Stazione Zoologica Anton Dohrn in Naples, 2021