Echinoderms
Introduction
Welcome to the Echinoderms module. Sea urchins, particularly their gametes, have been an important experimental model since the end of the 19th century and throughout the 20th century. From Aristotle's description of sea urchins' feeding apparatus (350 BCE) to the genome sequencing of Strongylocentrotus purpuratus in the 21st century, echinoderms, on many occasions, have been used for deciphering fascinating processes in cell and developmental biology. You may find some description of the main discoveries using sea urchin in "Pontheaux F., Roch F., Morales J., Cormier P. (2021) Chapter 17 - Echinoderms: Focus on the sea urchin model In: Boutet, A. & B. Schierwater, eds. Handbook of Established and Emerging Marine Model Organisms in Experimental Biology, CRC Press."
But
first
, let's go
to a short
introduction
to
the different videos.
Our research focuses on mRNA translation regulation in relation with the cell cycle in our laboratory at the marine station of Roscoff, France. We are happy to share with you some of the classic experimental approaches recently developed in our group. We want to note that we chose to stay as close as possible to the bench during the four following videos. The idea is, whatever your initial training, you can understand and visualize the different steps of the experiments.
How to perform fertilizations of sea urchins
In this second video, you will learn how to handle adult sea urchins and induce the release of their gametes. You will also see how to carry out in vitro fertilization. This video is very close to what you are expected to do during the practical work.
The steps described in this second video correspond to the beginning of any experiment that uses sea urchin gametes. It is therefore important to remember that this model has also allowed considerable advances in developmental biology and plays a crucial role, due to its phylogenetic position, in research topics related to Evo-Devo.
Sea urchins, developmental biology, and GRNs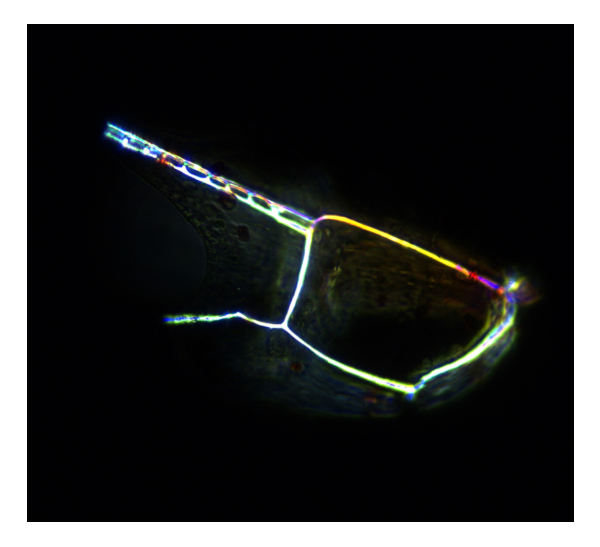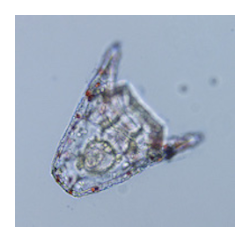 Next, in the two following interviews, you will find the personal views of two researchers on the use of this model in a more developmental and evolutionary context. Jenifer Croce and Smadar Ben-Tabou de Leon will tell you about their scientific journey and human encounters that have brought them further in their understanding of the mechanisms that control the regulation of genes during embryonic development in echinoderms.
The sea urchin and developmental biology, by Jenifer Croce (interview, PDF)
How a physicist becomes a GRN expert, by Smadar Ben-Tabou de Leon (interview, PDF)
How to monitor in vivo Cyclin B-CDK1 activity following fertilization
This third video focuses on how to monitor the activity of a key actor of the cell cycle. We show you how to set up an experiment, making it possible to measure in vivo the mitotic CDK1-cyclin B complex activity. We might think about how to adapt this protocol with other models or embryonic developmental stages during the practical.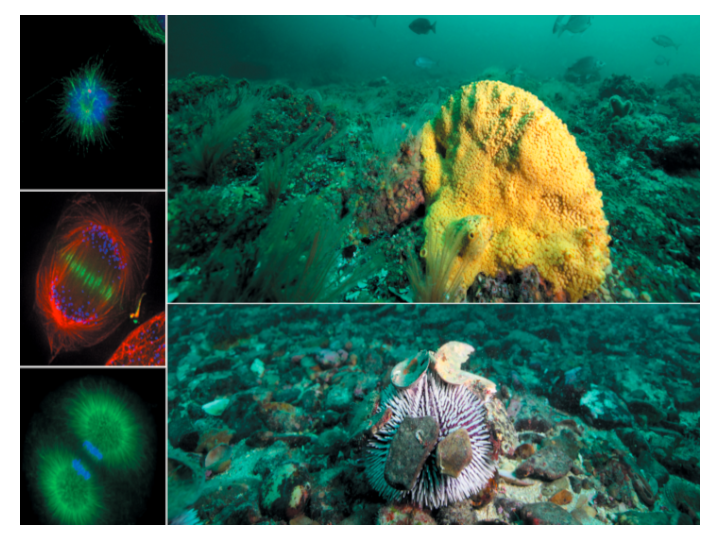 "SUnSET" in sea urchins
The
fourth
video
show
s
you how to visualize and measure the overall translational activity in embryos immediately after fertilization. You will learn how to set up this type of experience that we call the "
SUnSET
method".
As for the previous approach, one can ask if we might adopt a similar protocol to other
echinoderms
or
the study of
spatial control of mRNA translation in the embryo.
Microinjection to measure mRNA translation efficiency
The fifth video is intended to show you how it is possible to measure the translational efficiency of a specific mRNA sequence. This kind of experiment requires producing molecular mRNA constructs allowing the translation of reporter gene under the control of an untranslated region and skillful approaches of microinjection into the eggs. The demonstration is performed by Florian, a 3rd-year Phd student (click here for Florian's ResearchGate profile)
During the practical, you will focus more on how to handle animals and perform fertilization. We also plan to allow you to observe different stages of embryonic development larvae. According to the material available, sea urchins or/and starfishes, we trust that you will be able to marvel at the beauty of adults and embryonic larvae. We will try to transform this wonder into understanding the molecular mechanisms that link mRNAs' translation to cell cycle control.
We are looking forward to meeting you in the in-person class, and we will be happy to answer whatever questions you may have.
For further reading, the following link leads to the Station Biologique de Roscoff where you can find our team's recent publications: http://www.sb-roscoff.fr/en/team-translation-cell-cycle-and-development/publications
You can also find all the genomic data available on echinoderms on the "Echinobase" site at the following address: https://www.echinobase.org/entry/
---
Teachers: Julia Morales and Patrick Cormier